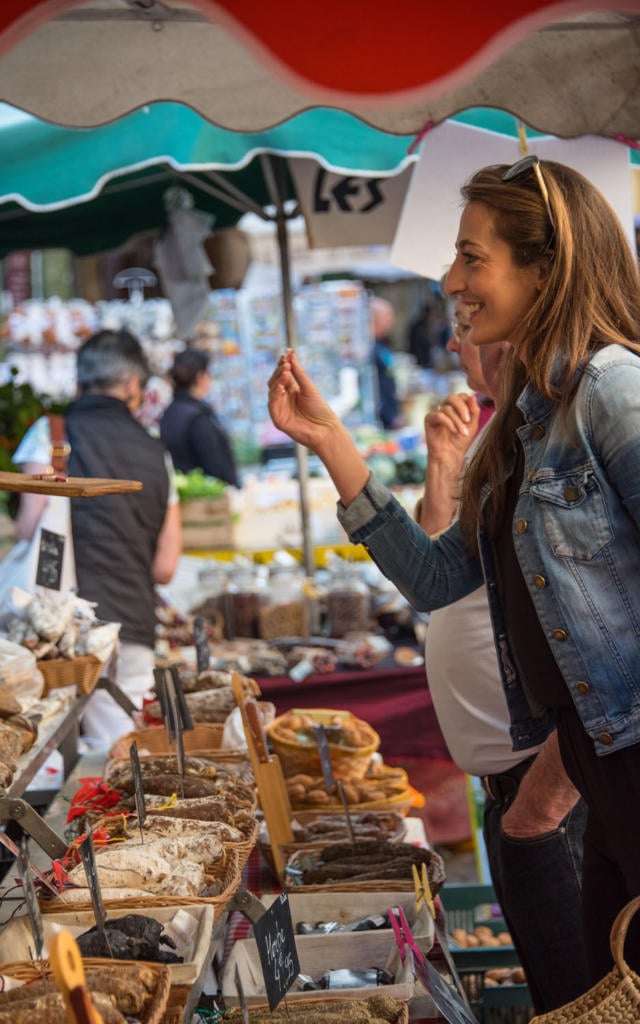 Encounter local farmers at the Sarlat market
Don't forget your shopping basket to stock up on fresh products on the market of Sarlat-la-Canéda!
The town's markets have become true institutions, and they offer an opportunity to meet the local farmers and enjoy a taste of their delicious wares.
Foie gras, bolet mushrooms, preserved duck or fresh duck breast, not to mention truffles, walnuts, honey and wine…
Depending on the season, you'll find it all here!
Oh, and have you tasted the strawberries and chestnuts of the Périgord?