A panoramic lift
located in the bell tower of the Sainte-Marie church
Can't see the panoramic lift? That's to be expected! Since the entire town of Sarlat is a listed historical monument, the lift is concealed within the former Sainte-Marie church, located at the heart of the medieval town. If you speak with the locals, you'll learn that this historical building has been home to the town's not-to-be-missed covered market since 2000. Take a look at the immense 15m/49ft-high doors of the building, designed by the architect Jean Nouvel! 
Access to the panoramic lift is located on the other side of the building. Once the glass doors slide shut, you're in for a full minute of ascension, up 35m/115ft. At the top, it's time for a photo or two, since the panorama is stunning!  
Overlooking the cobblestone streets and blonde stone buildings, this belvedere offers an ideal point of view the thackstone roofs over this medieval town! 
Your guide will point out the emblematic buildings of Sarlat to you. With the market square on one side and the Lantern of the Dead in the distance behind the Saint-Sacerdos Cathedral, can you spot the former bishop's palace, now home to the Tourist Office?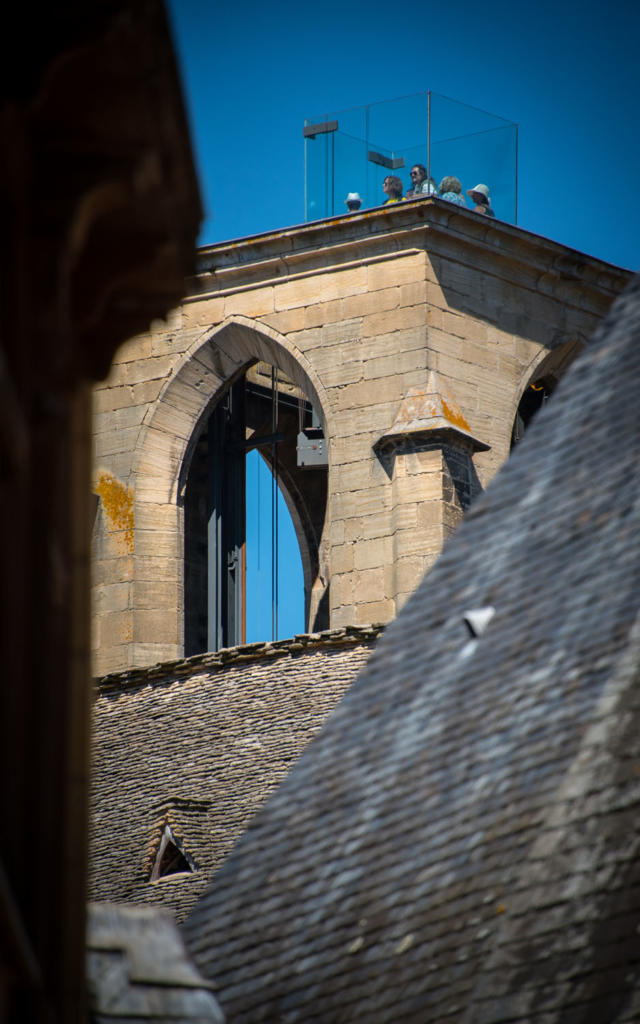 Départure
Saint-Marie Church
---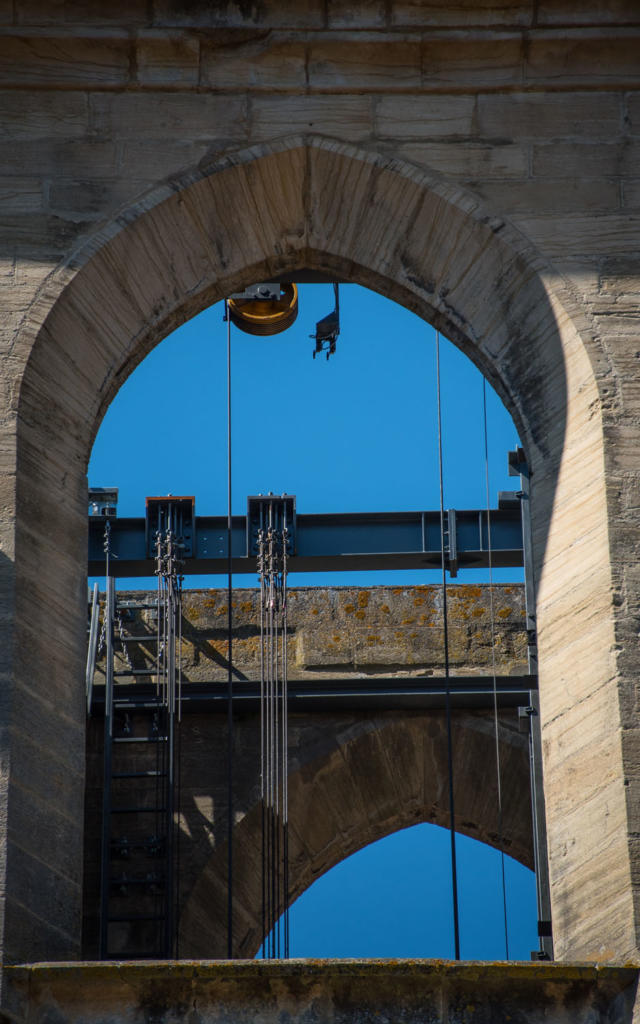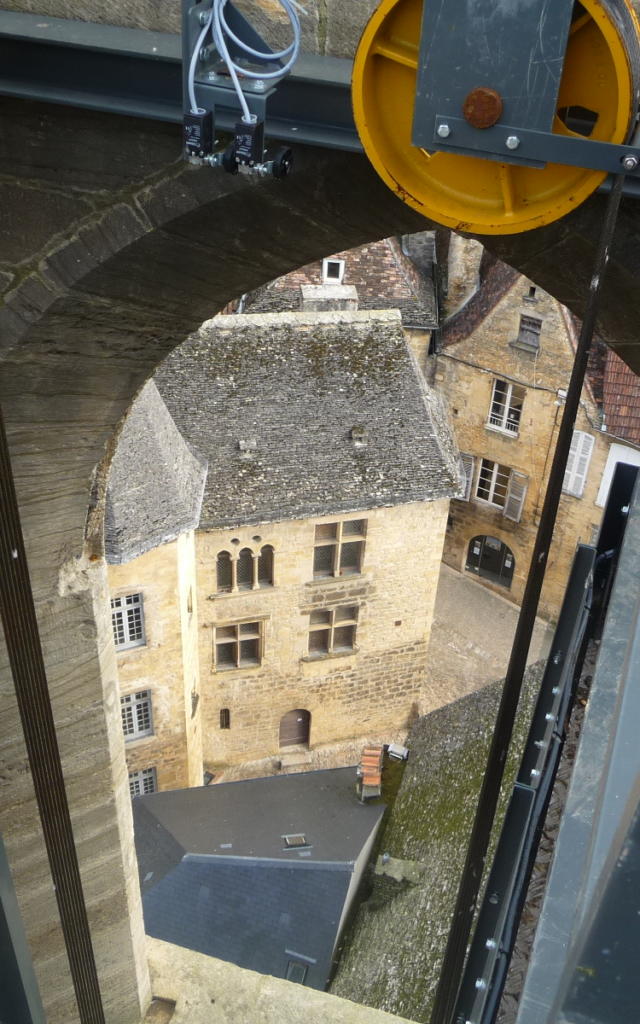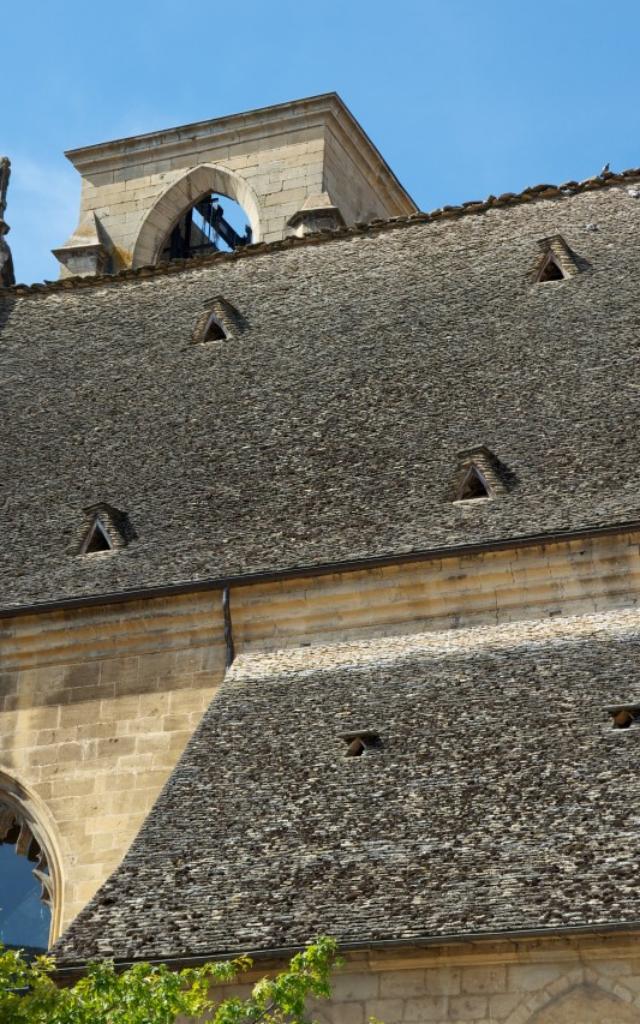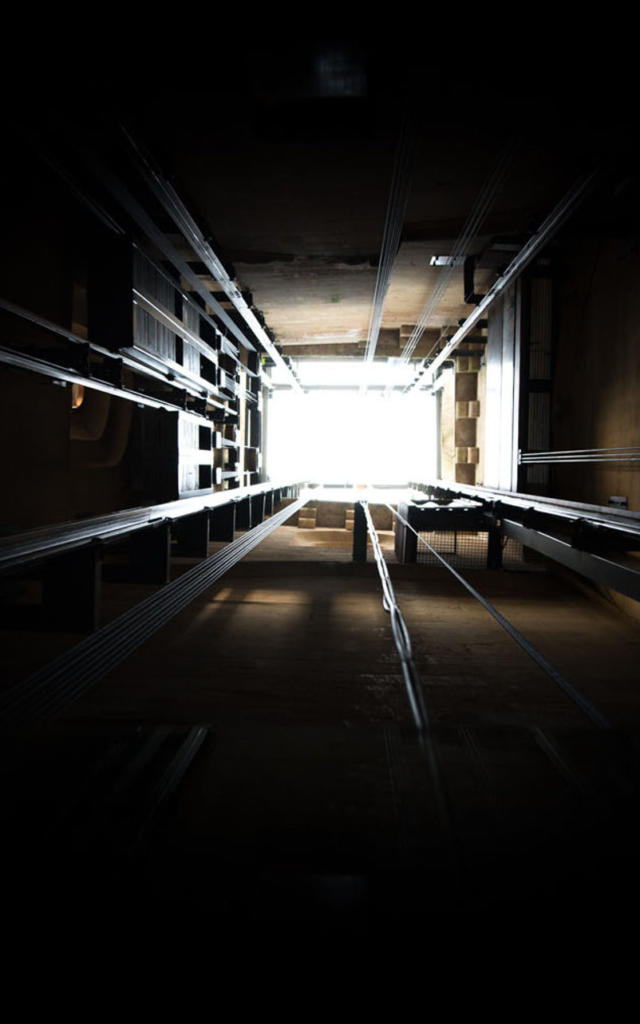 Rates
Adult : 4 to 5 €
6-12 years old, students, jobless and disabled people : 1 €
Children under 06 years old : free
---
Information and access to the panoramic lift of Sarlat
Enjoy these 12 minutes, which will give you an atypical view of Sarlat , best experienced on a sunny day, since the lift shaft is open to the outdoors!
On a hot day, remember your sunscreen and sunglasses, since it can be surprisingly hot here above the rooftops of the medieval town. You may reserve your admission ticket on-site or head to the Tourist Office to reserve in advance.
For more information contact us :
+33 5 53 31 45 45