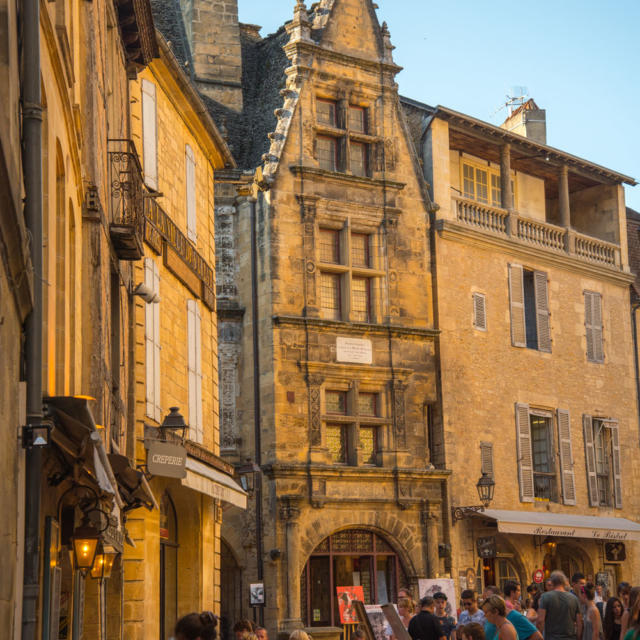 Sarlat, from 14th to 17th century
The town suffered from the Norman invasions and then from the Hundred Years War owing to its position as a frontier region between the kings of France and England. The town, well fortified by its Consuls, withstood all attacks and only became English at the end of the first part of the Hundred Years War (1360) when, by the treaty of Brétigny, Edward III of England renounced his claim to the throne of France in exchange for the South West of France.
Ten years later, the Connétable du Guesclin chased the English from France and Sarlat became French once more.
But sadly, if the treaty of Castillon ended the Hundred Years War in 1453, the Wars of Religion ravaged the countryside and the town suffered from the exactions of the Chevalier de Vivans and the Vicomte de Turenne. But peaceful days came to Sarlat with the reign of Henry IV.
Sarlat, which had become an episcopal see in 1317, now started building a cathedral (dedicated to Saint Sacerdos), the parish church of Saint-Mary and numerous town houses, still proudly standing and awaiting your visit.