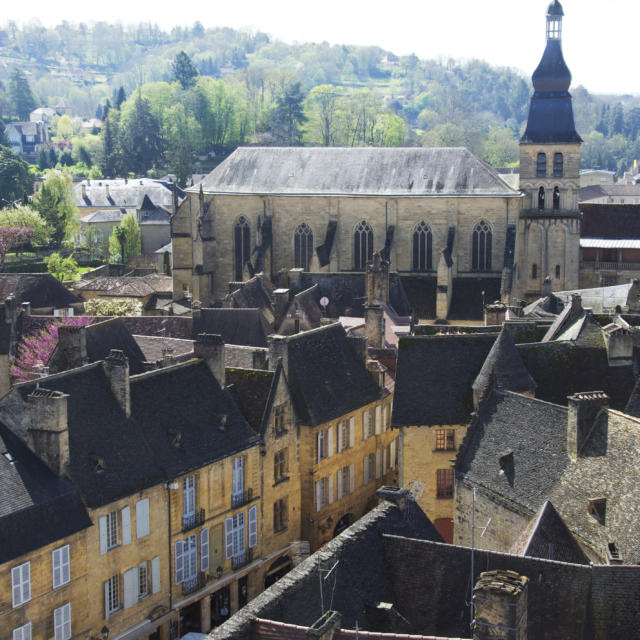 Origins of the town of Sarlat
Said to have been inhabited since Gallo-Roman times, Sarlat became a prosperous city at the end of the VIII century under the reign of Pepin le Bref and Charlemagne when the benedictines established a monastery there.
In 937 the abbey came under the rule of Cluny and then under the direct authority of the Holy See in Rome.
In 1147 Saint Bernard, passing through Sarlat on his return from the crusades, performed-as legend has it- the miracle of the healing loaves, commemorated by the tower of Saint-Bernard, known as the Lanterne des morts (lantern of the dead), whose curious architecture can be admired behinh the apse of the cathedral dedicated to Saint-Sacerdos, in the middle of what was Sarlat's first cemetery.