Tour the streets of Sarlat
with one of our lecturer-guides 
Follow one of our lecturer-guides, Corinne, Françoise or Aurore, for an hour-and-a-half tour through the twisting streets of Sarlat!
Through arched passageways and secret alleys, they will reveal to you the anecdotes that only Sarlat natives can share…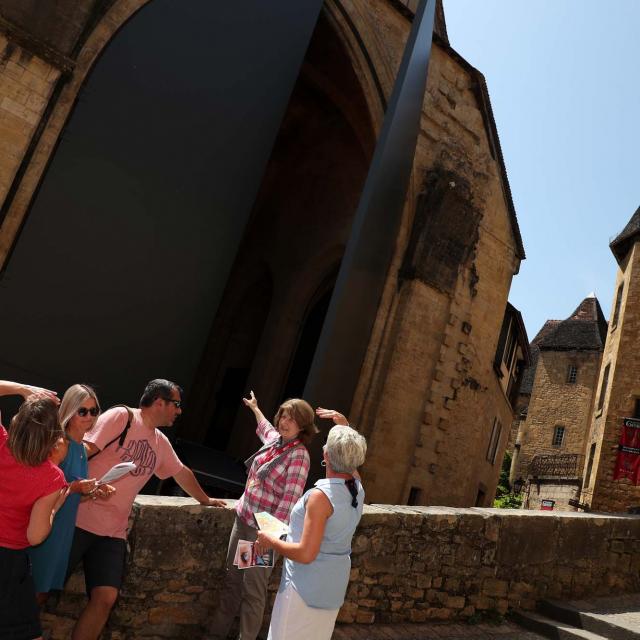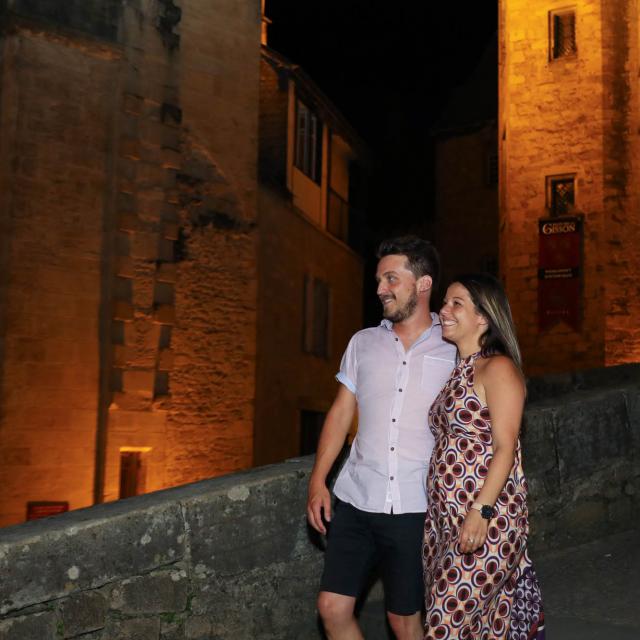 Tour Sarlat
and discover its authentic architecture 
During the tour of Sarlat, you'll be enthralled by this authentic medieval town, which has been used as a location for a number of famous films.
As you stroll past remarkable monuments and the bourgeois houses of the Renaissance, the guides will explain the various steps of restoration that the town has gone through from the 1960s to today. Each step through this medieval setting takes you farther back in time!
And to appreciate the charming atmosphere of gas street lighting, opt for the night tour of Sarlat.

The emblematic monuments of the town of Sarlat

As you pass by the House of la Boétie, take a moment to admire this architectural masterpiece!
You'll continue on to the enigmatic Lantern of the Dead, located behind the Saint-Sacerdos Cathedral.
And don't miss the former Sainte-Marie church with its immense doors designed by Jean Nouvel!
Today the building is used as a covered market, and the church bell tower houses a panoramic lift that offers a unique bird's eye view of Sarlat !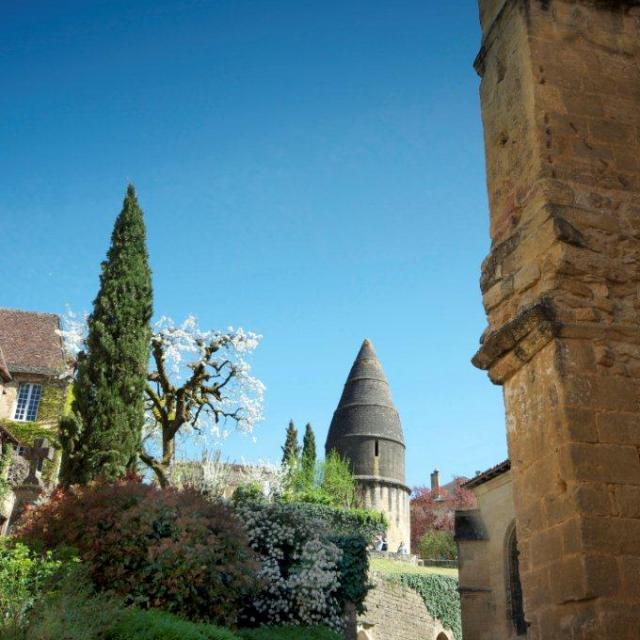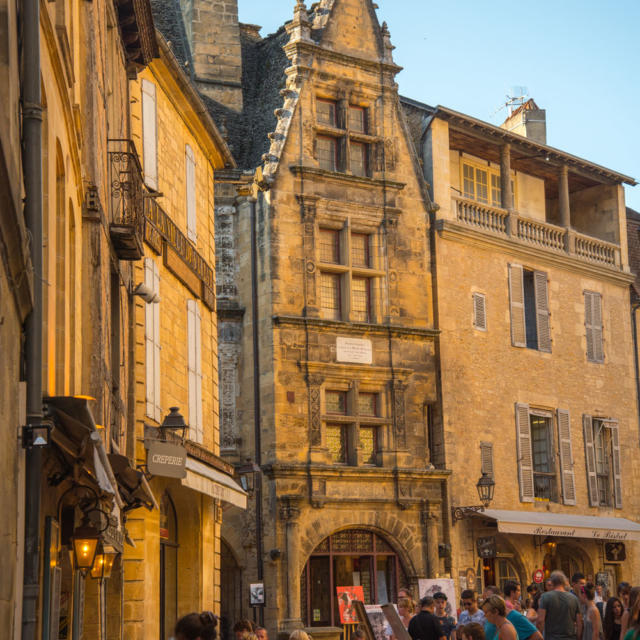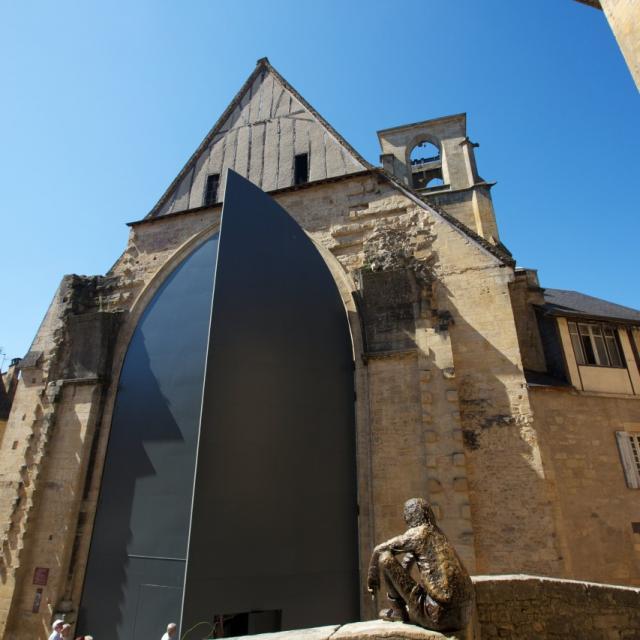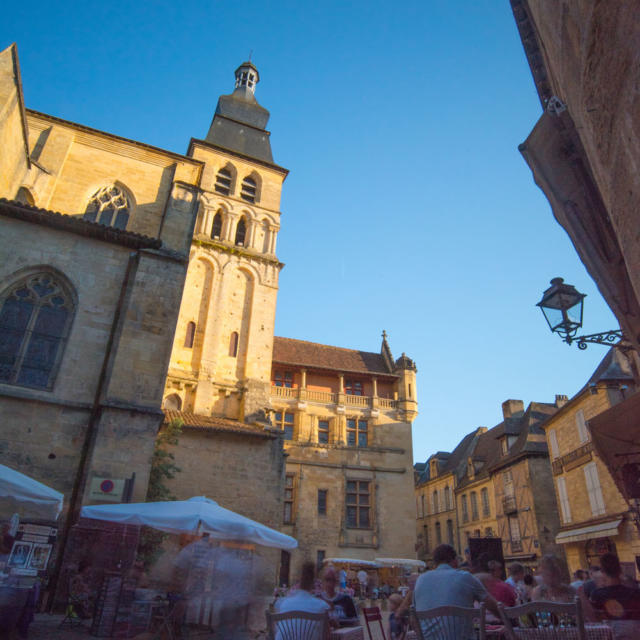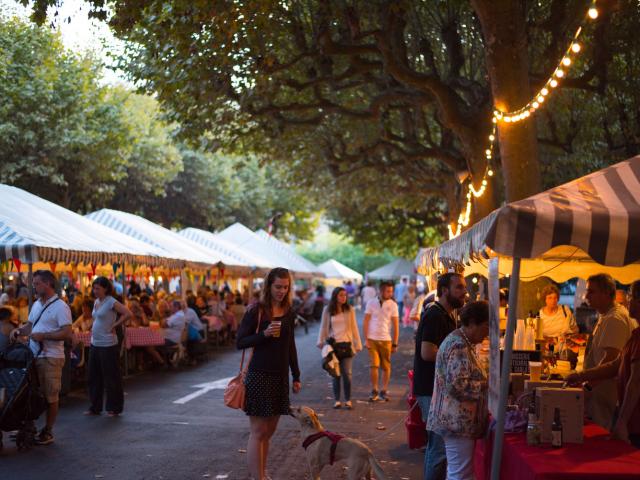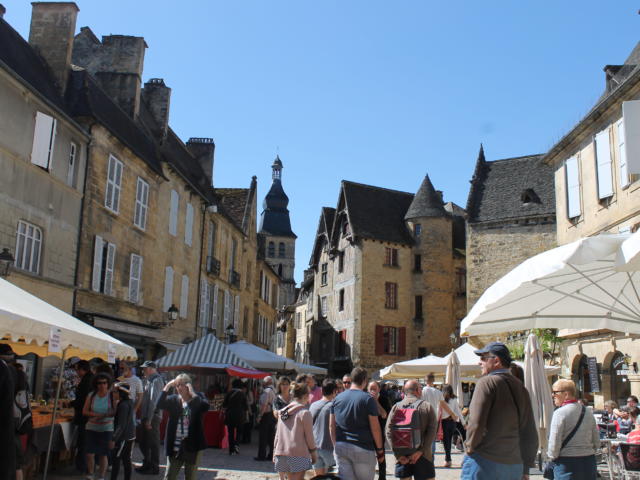 Tour Sarlat 
during the year's major events
To make the most of the festive atmosphere of the town, don't miss the great events of Sarlat throughout the year!