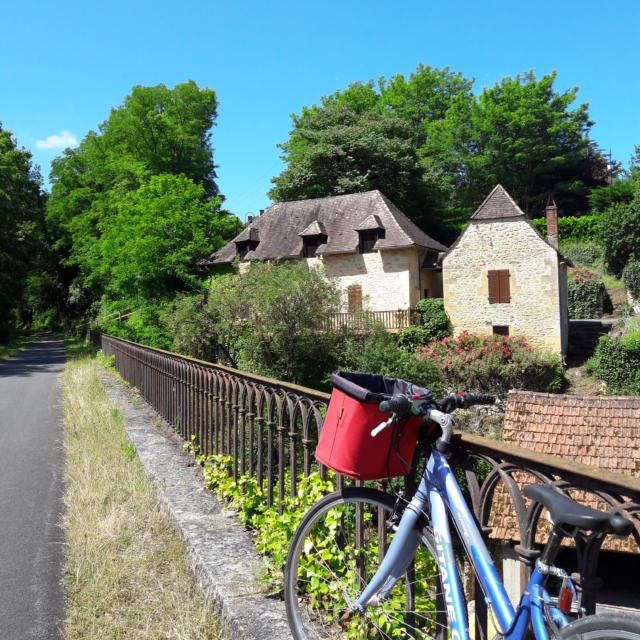 Discover
the setting of the Sarlat greenway
Depart from the Madrazès roundabout in Sarlat in the direction of Peyrillac-et-Millac! On the outskirts of Carsac-Aillac, take time out to see the famous "giants' cooking pots" on Chemin de Borderie. These rock formations, made by water whirlpools and mineral erosion, are true natural curiosities. Continue along the greenway to the charming old-fashioned village of Carsac-Aillac.
A bit farther on, make a detour by the Groléjac pond for a picnic by the waterside. You might explore the other greenway leading to Gourdon from here, or continue on the former railway along the Dordogne River. The next stopover is Espace Robert Doisneau in Rouffillac here in the Fénelon area. Here, photo aficionados get a chance to admire the holiday photos taken by this famous artist, who loved the region. 
When you arrive in Peyrillac-et-Millac, we recommend that you leave the Sarlat greenway and follow the rural road for 3km/1.8mi to the village of Cazoulès.